By clicking on the user icon, you will be able to see "Account Settings".
By clicking on Account settings, it will redirect to Account Settings page.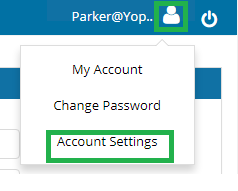 Clicking on the Preferences tab, you will see multiple check boxes relative to various fields. Check in the box related to the Insurance field
Later, Go to move-in page and fill in the details of tenant information and move-in information.
Once completed, you will able to add insurance and services
Click on lease and search by entering tenant name then click on lease row
It will redirect to centralized lease page
In centralized lease page, below the Insurance tab you will able to see the insurance plan that you have selected while creating a move in