By clicking on the user icon, you will be able to see "Account Settings".
By clicking on account settings, it will redirect to account Settings page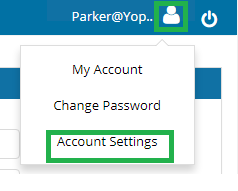 Go to the Lease (move -in) tab and under it select the Invoice and lease check boxes. Hit on the Save button and head to the Move-in page
At the bottom of the move-in page, below the Payment detail, you will able to see the following buttons, "Preview lease Agreement" and "Preview Sales Invoice"