Choose "Leases" from the list menu on the left.
You will find the lease page with grids of information about all Leases.
Just click on the lease you wish to know more about.

This redirects you to the main lease page for that particular tenant.
Click on the "More" button on the top row and the Click on the "Edit" button.
This redirects you to a page where you will be able to entirely make changes to the current lease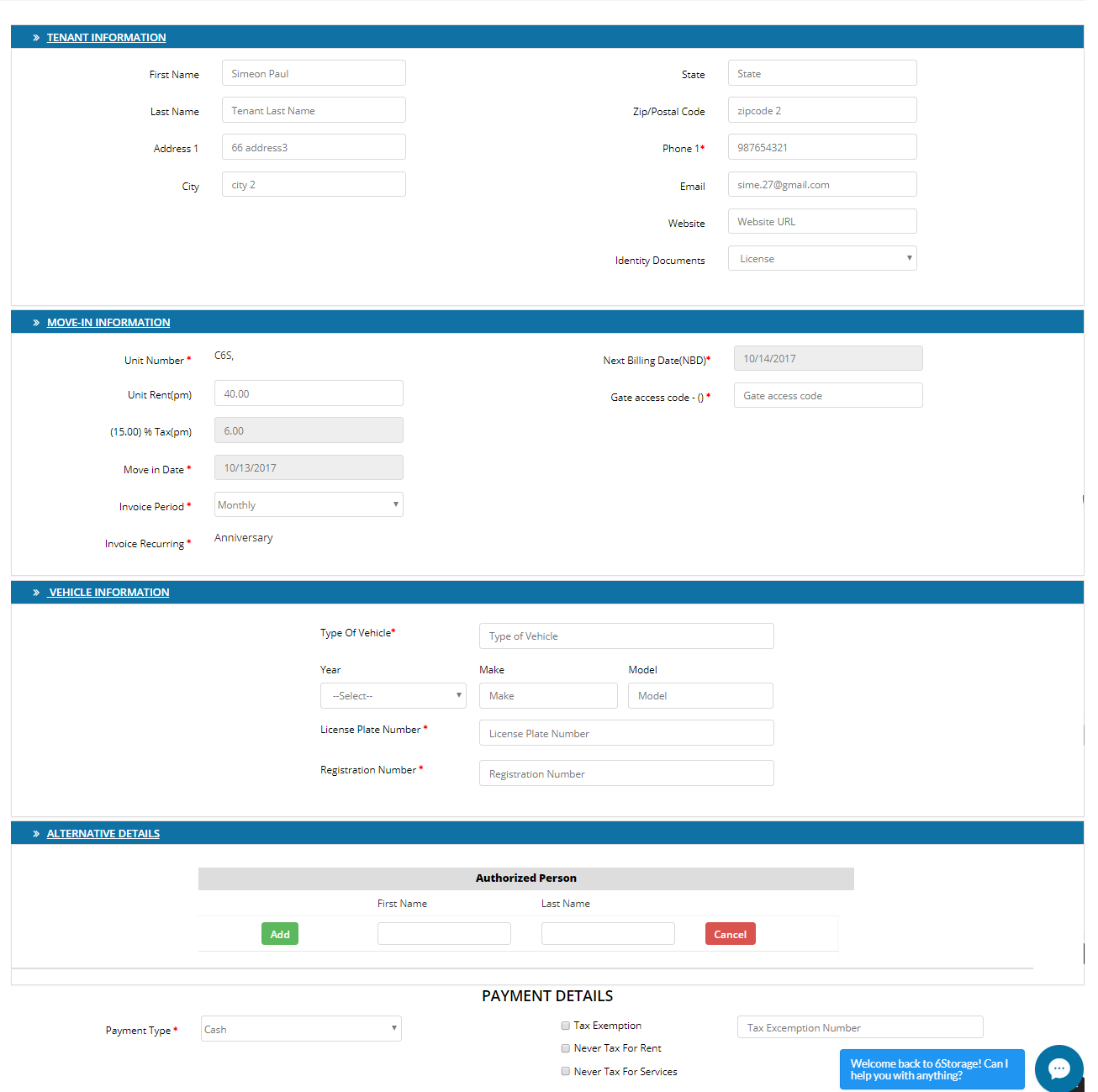 You will be able to make changes to the "Tenant Information" from here
Make corrections to you move-in information
Update some of that Vehicle information if you'd wish
You also get to add any number of the authorized person from here if you've missed collecting any from the tenant
We also provide you the option to toggle around with the payment options and finally click on "Update Changes" to save them all.
You should get a pop-up that reconfirms that the changes are saved.