Choose "Leases" from the List menu on the left.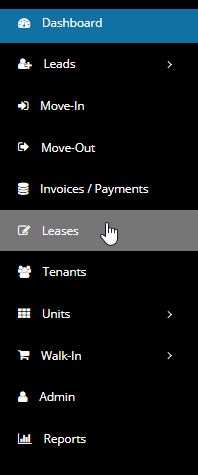 You will find the lease with grids of information about all Leases.
Just click on the lease you wish to know more about.
This redirects you to the main lease page for that particular tenant.
If you could scroll to the bottom you are to find all the existing invoices and in the example shown below we have an Invoice till the month November.
Click on the "Generate Next Invoice" button on the top list of options
It will throw you a pop-up reconfirming on the action to generate the next Invoice
Simply hit on "Yes" and you shall get a notification indicating the invoice created successfully and notifications in the form of text message and email. will be sent.
If you could then scroll back to the bottom of the page again you will find the invoice for the month of December created and added to the list.