Choose "Leases" from the list menu on the left.
You will find the lease page with grids of information about all Leases.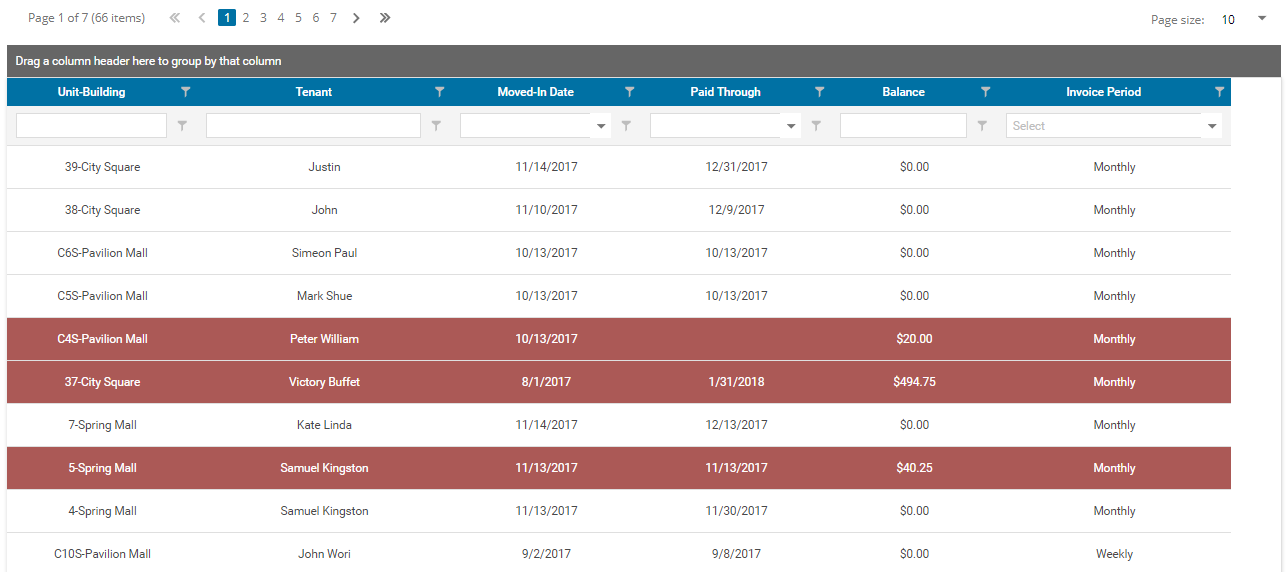 Just click on the lease you wish to know more about.
This redirects you to the main lease page for that particular tenant.
Scrolling to the bottom of the page you will find the grid that contains all Invoices and Payment Receipts
Beside each you shall find a small white crossed red circle button.
Hitting on that button throws you a pop-up to reconfirm the Void action
Just drop in the comments that's serves as a note as to why you voided that Invoice and hitting on "yes" voids the Invoice and throws a pop-up notification for you.