From the main menu, Click on Lease menu.
Search the tenant you wish to transfer.
Choose the tenant.
In the top of the lease page, you could find Transfer button. Click to proceed. It will redirect to transfer page.
By default tenant information will be auto-filled still you have the option to edit.
The next step would be selecting the unit.
Fill in all the required fields.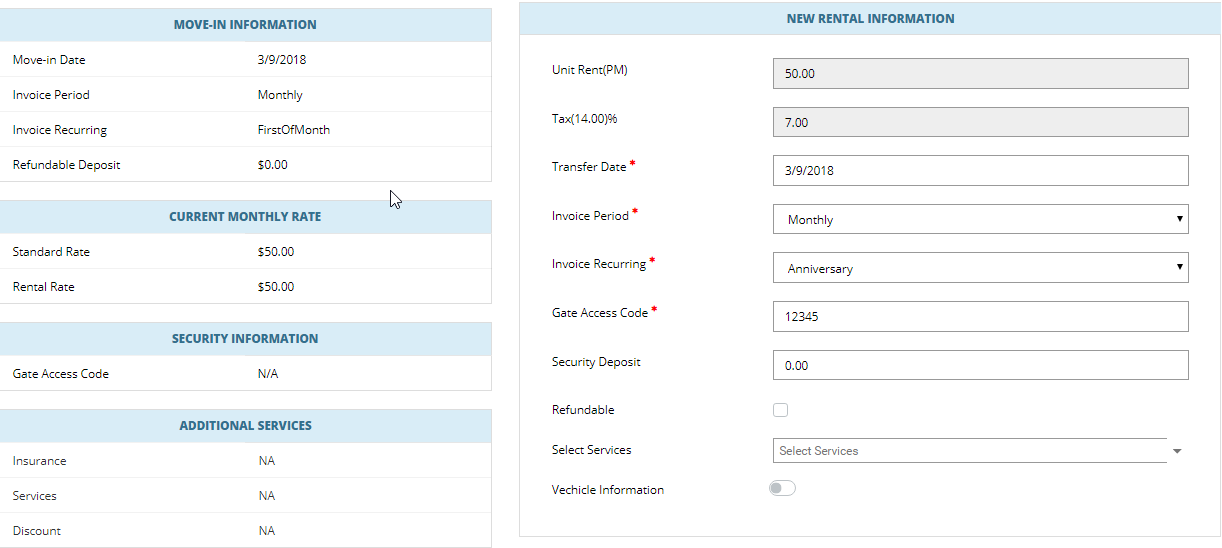 New monthly rates calculation will be displayed.
If you have enabled digital signature, Please sign it.
Add other services if you wish to add. If you wish to transfer with prorate calculation please enable it.
Note: If tenant paid ahead that will be added in advance to the new unit.
Note: If the tenant has Balance/Due it will be added up to a new unit.
Note: If tenant not paid for the old unit it will be charged while transferring to the new unit.
Choose the payment type and click on Transfer button.
Click on Yes on the confirmation button.