From the Main menu click on Move out.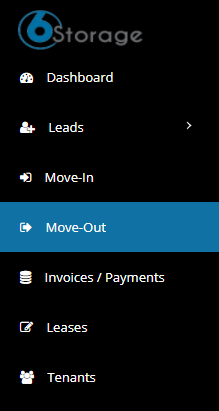 Search for a tenant you wish to Move out.
Choose the desired date and click on Move out now button.
Enter the amount in "Refunding Amount Inc of tax" text box that you wish to refund to tenant. Also select refund type and payment type. To procced with click on Refund button.
Note: If tenant is paid ahead, The Pay later and move out button will not reflect.
Click on Move Out now button
You will get a confirmation window saying Moved Out
If you click on Refund Invoice the amount you have refunded will be shown.
The feature and new implementation called Adjust Refund Amount to the Unpaid Invoice, If you check-in then will not generate the refund receipt.