Providing your customers with a self-serve options will reduce the need for your customers to contact you for their account management and billing needs. We provides Customer Portal to the Tenants, where they can able to check the Transactions. So to provide credentials following steps to be processed
Click on  Tenant  from Main menu, will display the tenant details in grid.
Choose the Tenant you wish to send password
Note: Mail Id is Mandatory
Click on Send Password Button will Mail the password to the Tenant.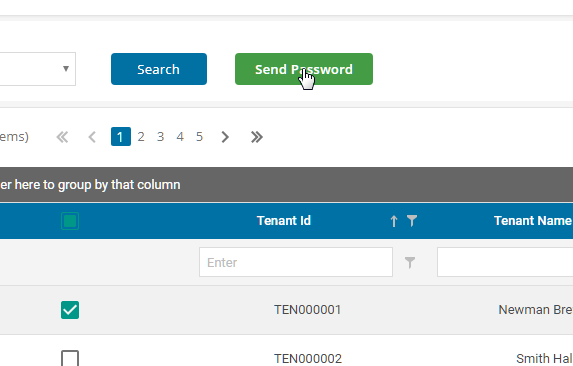 Tenant will receive username and password to their mail id, by which they can login to customer portal to check the updates about their Transaction Details.