Navigate to the user icon in the top right corner of the page and click on the account settings.
Select Reservation tab from the account settings and enable the check box Do you collect reservation fee?
Verify the popup message whether you have saved the changes successfully or not.
 Now go ahead to add a new lead where you can collect the reservation fee. 
Navigate to the main menu where you have the option to choose the Leads.
Select "+ADD LEAD" you will be taken to add lead screen.
By clicking LEAD on screen, the drop-down will resemble to perceive the medium of the source in which the leads are belonging to.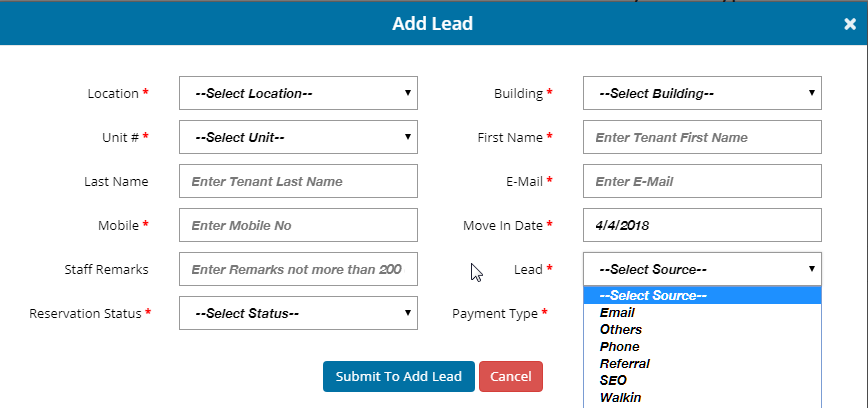 Once selected RESERVATION status, the drop-down will appear to notify the status of the leads brought from appropriate sources.
Select the status as Confirmed and hit on Submit To Add Lead button to successfully add the desired Lead.



Once the Lead is created successfully, you have the option to view the reservation invoice and receipt if you have collected any reservation fee and you could also send it your tenant by using the send email option